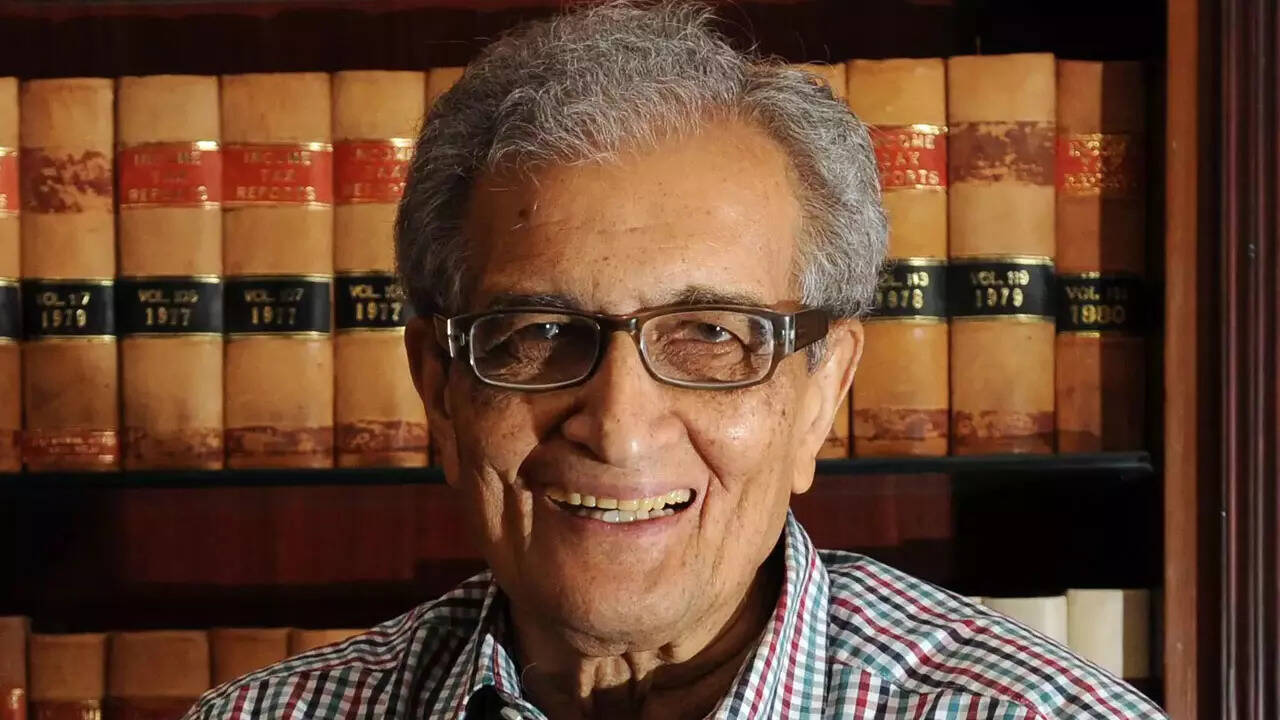 SANTINIKETAN: Bengal's Visva-Bharati Tuesday served notice to Nobel laureate
Amartya Sen
, asking the 89-year-old economist to return around 7.6 cottahs of land in Santiniketan that the university claims is not part of his family-owned estate.
Sen disputes the central university's contention that these 7.6 cottahs are in addition to the 125 decimals, or 75 cottahs, leased by Visva-Bharati to his late father Ashutosh Sen in 1943. The estate in the heart of a town associated with Rabindranath Tagore's legacy was mutated in Sen's name in 2006.
The mutation happened after the Nobel laureate wrote to the then Visva-Bharati vice-chancellor, requesting that the 99-year leasehold be transferred to his name. The university's executive council acceded to the request.
The latest notice issued by the joint registrar-in-charge of Visva-Bharati estate office states that Sen must hand over the "additional 13 decimals" of allegedly illegally-occupied land at the earliest. "The university may organise a joint survey in the presence of your surveyor/advocate, if you want," it says.
Sources said the letter was received by an official at Pratichi, the ancestral house where Sen is currently residing. Nobody from the family was immediately available for comment.
Sen has been critical of several central government policies, including CAA, which he terms "divisive". He has been quoted as saying that Bengal chief minister
Mamata Banerjee
"is capable of becoming the next PM".