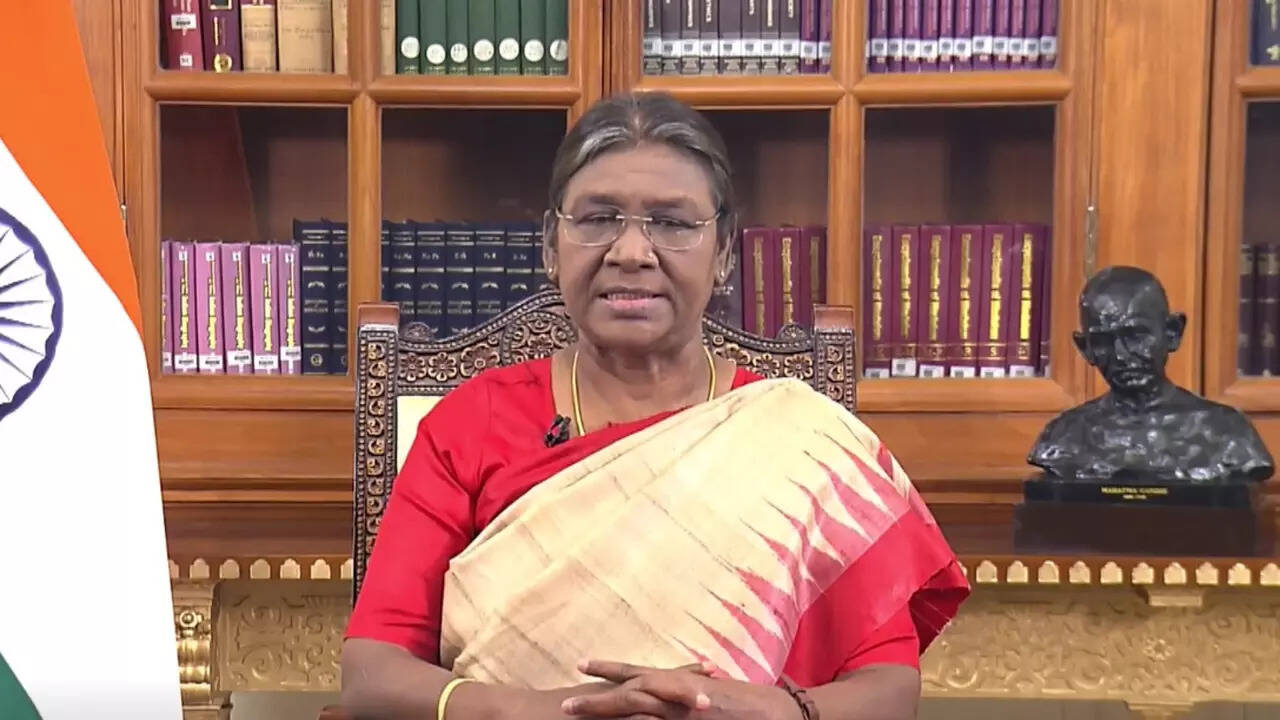 NEW DELHI: President Droupadi Murmu on Wednesday addressed the nation on the eve of India's 74th Republic Day. This is President Murmu's maiden Republic Day eve speech since she became the President last year.
Here are the top quotes from her address:
* When we celebrate Republic Day, we celebrate what we have achieved, together, as a nation.
* On the eve of the 74th Republic Day, I extend my heartiest greetings to every Indian, at home and abroad.
* From the day the Constitution came into effect to the present day, it has been an amazing journey that has inspired many other nations.
* India is, of course, home to one of the oldest living civilisations. India is called the mother of democracy. As a modern Republic, however, we're young….we are one, we are all Indians. We have succeeded as a democratic republic because so many creeds and so many languages have not divided us, they have only united us. That is the essence of India.
* India has been among fastest-growing major economies. This has been made possible by timely and pro-active interventions from goverment.
* 'Atmanirbhar Bharat' initiative has evoked great response among people at large. There've also been sector-specific incentive schemes.