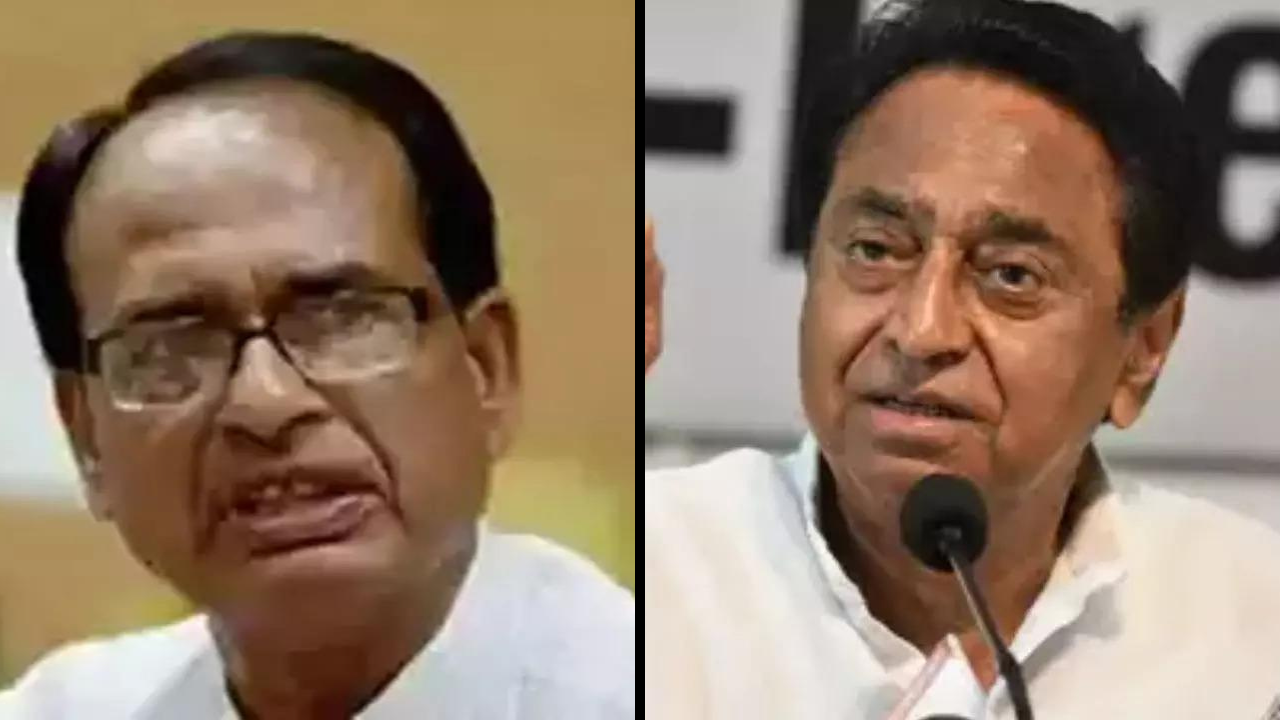 BHOPAL: Former chief minister and president of MP Congress Committee, Kamal Nath, in a veiled threat to cops said they must know that assembly elections are due in state in a few months from now and every action would be accounted for.
Reacting to Nath's threat, chief minister
Shivraj Singh Chouhan
called him "a frustrated politician."
Speaking at Prithivipur in Niwari district of MP, Kamal Nath said, "Sabka accha hisab liya jayega." He said that policemen in the state must not feel intimidated or fear anyone, elections are round the corner. He said, "Yaad rakhiye aath mahine mein chunav hai…dariyega nahi…aakramak nahi rahiye…adhikarion aur police ko keh dijiyega ki 8 mahine mein hum apse hisab lenge (remember elections are due after 8 months…don't be scared…don't be aggressive. A message should go out to police officers loud and clear that everybody will be held to account after the upcoming elections.)"
'Need to join hands to protect our Constitution'
Kamal Nath also said that these elections are not regarding any person or Congress these elections are for the fact that what kind of future people want to give to the coming generations. "Everyone will have to become the protector of the Constitution and our culture," he said.
Meanwhile reacting to the threat by Kamal Nath to cops, chief minister Shivraj Singh Chouhan termed him a 'frustrated politician'.
Speaking to reporters in the state capital Bhopal on Sunday, Chouhan said, "His (Kamal Nath's) language is that of a frustrated leader."
Advising the Congress leader to show some restraint, he said, "Such language is expected from an ordinary worker and not from a senior politician like you (Kamal Nath). Show some restraint."TNN