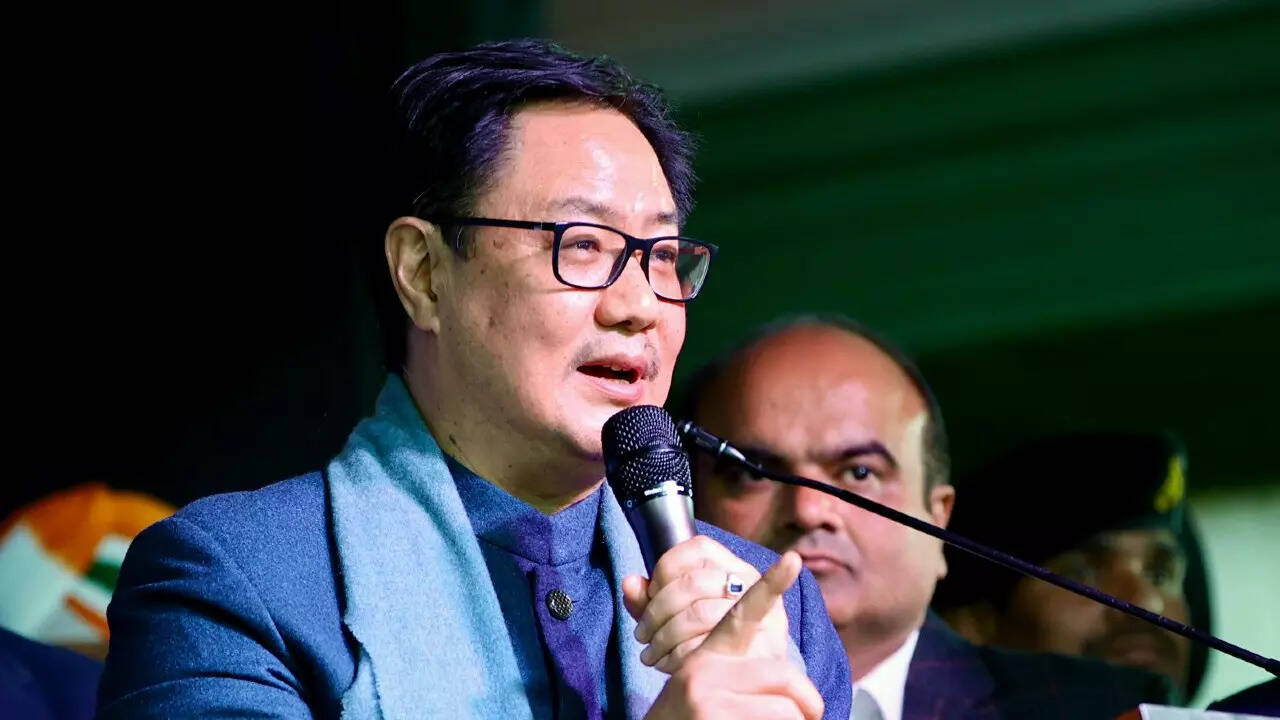 NEW DELHI: Amid the tug of war between the judiciary and the executive over the collegium system, law minister Kiren Rijiju on Monday said judges do not have to contest elections or face public scrutiny, but are assessed by the people from the way they deliver justice.
Speaking at a Republic Day function at the Tis Hazari courts complex, he also reminded the audience that unlike earlier times when there was no platform and only leaders could speak, the people now have the power to speak with the advent of social media. Rijiju said ordinary citizens ask questions from the government and they should do so. He said the government is attacked and questioned and "we face it".
"If people elect us again, we will return to office. If they don't, we'll sit in opposition," he said, adding that judges don't have to face elections. "There is no public scrutiny of judges," he said.
Still nothing is hidden in the era of social media, he said, adding, "People are watching you and judging you. Your judgments, your work process, how you dispense justice… people form an opinion."
Rijiju said the Chief Justice of India had requested him to do something about attacks on judges on social media. He wanted to know how to control the insulting language against judges. "I have thought about what should be done. There is a provision of contempt. But when people comment on a mass scale, what can be done? While we are facing public scrutiny and criticism on a daily basis, judges too are facing the same now," he said.