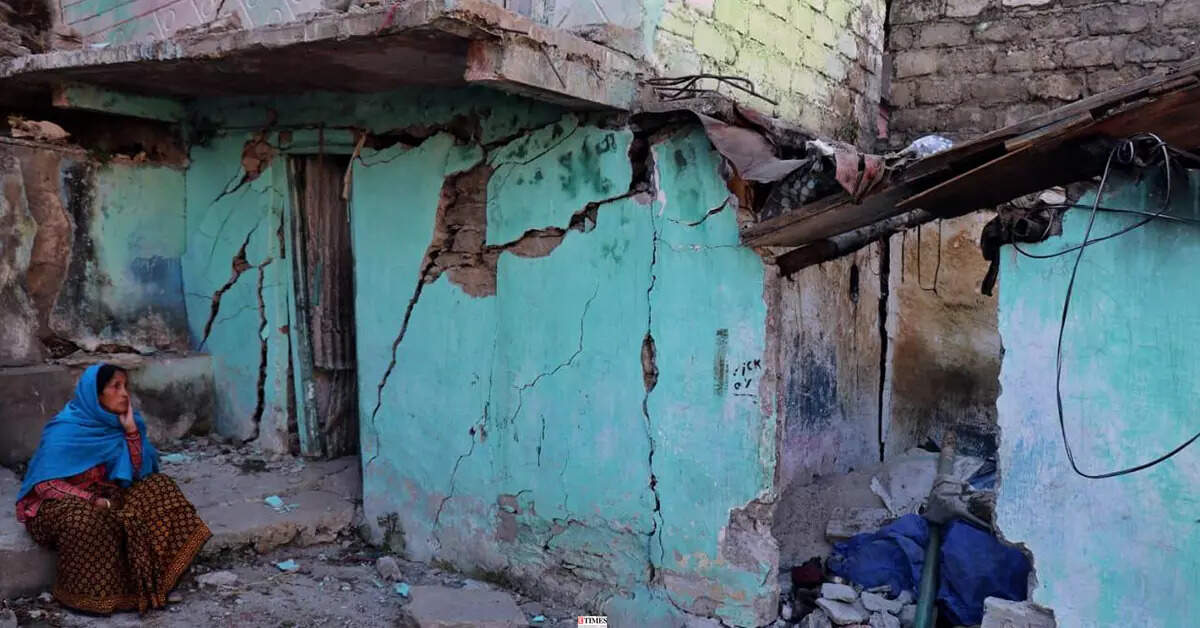 DEHRADUN: The Border Roads Organisation (BRO) is believed to have informed the Uttarakhand State Disaster Management Authority (USDMA) that the Helang bypass project "is expected to be completed in two-and-a-half years" and therefore it is "unlikely" the alternative road to Badrinath will be ready before the yatra four months away. USDMA secretary Ranjit Kumar Sinha confirmed the development on Monday.
The Helang bypass project commenced in September 2022 and rock-cutting as well as other initial work are just about underway. However, after cracks appeared in scores of Joshimath's houses and other structures, the government halted work on the bypass, which is 9 km ahead of the sinking hill town. The project was strongly opposed by local residents, who claimed it was weakening the base of the ancient town.
Talking about taking out the Badrinath yatra through the Joshimath route, Sinha said, "Let me be clear, we will ensure that the yatra is safe and the pilgrims do not face any problems. We will leave no stone unturned in our efforts to ensure the safety of devotees. We have an important meeting with BRO officials on Tuesday."
He added: "The BRO chief engineer has already asked IIT- Roorkee and the Geological Survey of India (GSI) to survey the bypass and, based on its report, we will take a call. The BRO has informed us that the bypass project will be over in 2.5 years, but we will look at whether it is possible to complete it before the yatra begins."
Asked about the slew of reports on the Joshimath crisis that is being prepared by eight premier institutions, he said, "The National Disaster Management Authority has made Central Building Research Institute (CBRI) the nodal agency for the compilation of all reports. Thereafter, the CBRI will send the findings to the NDMA. After going through the details, the NDMA will share the findings with us and details of efforts required at Joshimath." He asserted that while all other reports are expected in the next week, the geotechnical report of IIT-Roorkee might take some time.
Meanwhile, work on construction of prefabricated houses at Herb Research and Development Institute has started. "While we are in process of making 15 such structures, a private group has assured us that it will make 100 prefabricated structures for the displaced people of Joshimath," Sinha said, adding, "The 10-acre land of Dhak village has been found suitable for the rehabilitation process."
On the issue of the relief package, Sinha said that chief minister Pushkar Singh Dhami held a meeting on Monday and has directed officials to speed up the process. "In case of any emergency and to accommodate more Joshimath residents, authorities have directed the Chamoli administration to keep the flats of MLAs and officers at the Gairsain assembly building ready," he added.