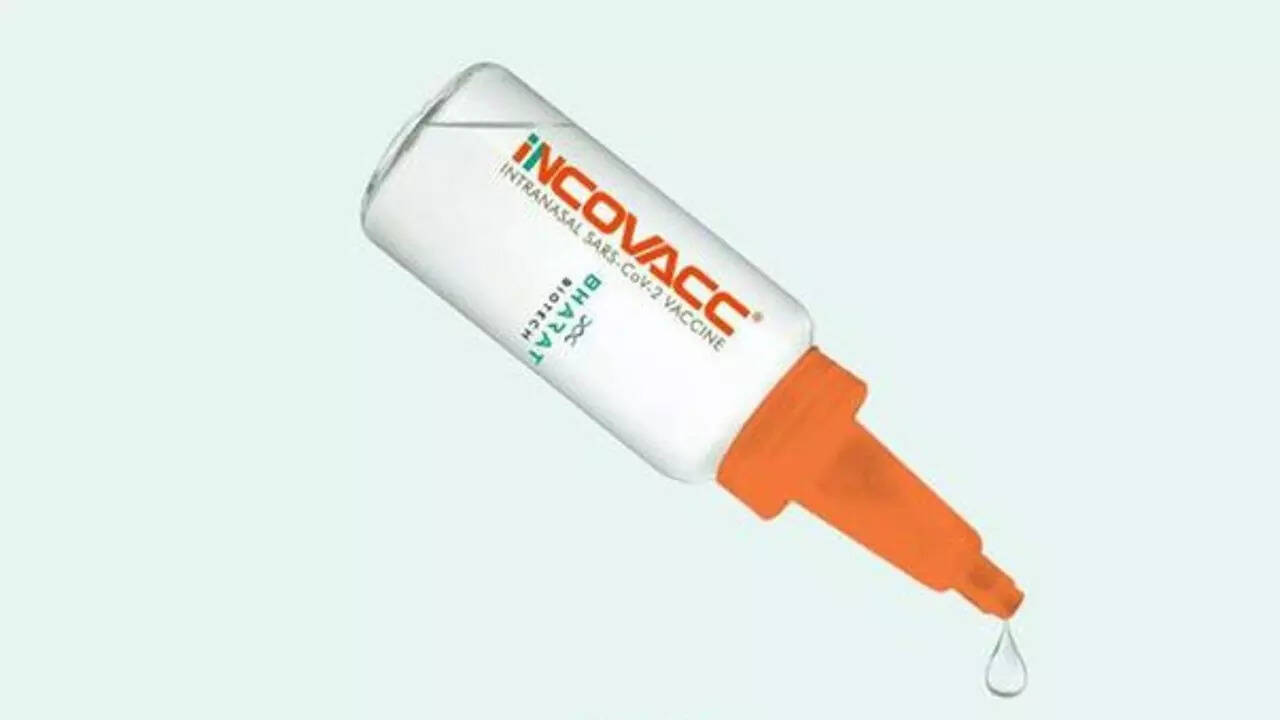 NEW DELHI: Centre on Thursday launched India's first nasal Covid-19 vaccine iNCOVACC. Bharat Biotech's Incovacc received government approval for use as a booster dose in the country-wide mass inouclation program.
Few weeks back, it had got approval from the Central Drugs Standard Control Organisation for restricted use in emergency situations in the age group of 18 and above.
iNCOVACC® is a recombinant replication-deficient adenovirus vectored vaccine with a pre-fusion-stabilized SARS-CoV-2 spike protein. This vaccine candidate was evaluated in phases I, II and III clinical trials with successful results. iNCOVACC® has been specifically formulated to allow intranasal delivery through nasal drops. The nasal delivery system has been designed and developed to be cost-effective in low- and middle-income countries.
Where will it be available?
It can be administered to those above 18 years, and will be first made available in private hospitals. iNCOVACC has already made its debut on CoWin.
Pointing out that iNCOVACC will be the first needle-less booster for Covid-19 in the country, Bharat Biotech said iNCOVACC's manufacturing platform has the double benefit of enabling faster development of variant-specific vaccines and easy nasal delivery that enables mass immunization to protect from emerging variants of concern.
What is it priced at?
Bharat Biotech said that iNCOVACC will be priced at Rs 800 per dose for the private markets and Rs 325 per dose for central and state governments. However, if one adds a GST of 5% and administration charges of Rs 150 per dose for private hospitals, the total pricing to the user could add up to Rs 1,000 per dose in the private market.
Can it be the 'game changer'?
An article in science journal Nature has expressed hope that intra-nasal vaccines might be able to prevent even mild occurrences of Covid.
It says: "These mucosal vaccines target thin mucous membranes that line the nose, mouth and lungs. By prompting immune responses where SARS-CoV-2 first enters the body, mucosal vaccines could, in theory, prevent even mild cases of illness and block transmission to other people — something Covid-19 shots have been unable to do. Vaccines that produce sterilizing immunity would be game changing for the pandemic."
More than 100 mucosal vaccines against the disease are in development globally, and about 20 have reached clinical trials in humans, according to Airfinity, a health-analytics company in London, it adds.