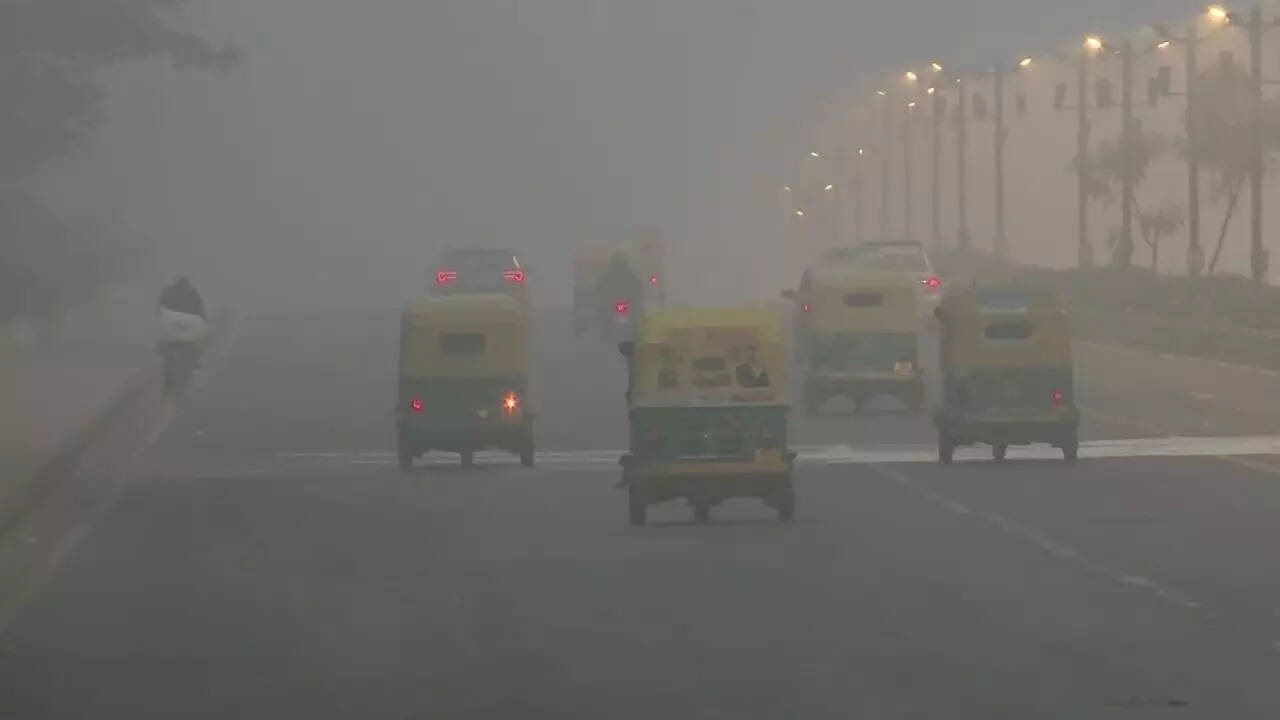 NEW DELHI: The city on Monday recorded the warmest January day in four years as the maximum temperature went five notches above the season's normal due to warmer easterly winds. It touched 25.9 degrees Celsius against 24 degrees a day earlier. In 2019, the maximum temperature stood at 28.7 degrees Celsius on January 21.
The minimum temperature, however, saw a slight drop – 7.6 degrees Celsius, the season's normal – against 8.2 degrees on Sunday. India Meteorological Department (IMD) expects it to rise from Tuesday and has forecast
rain
from Tuesday morning till January 26. The maximum and minimum temperatures are expected to hover around 24 and 10 degrees Celsius on Tuesday.
According to IMD, drizzling or light to very-light rain is likely to happen during morning hours on Tuesday, Wednesday and Thursday. According to weather analysts, a strong western disturbance over
Himalayas
will cause heavy snowfall on the northern hilly states and lead to widespread rain over the northwest plains.
"There is a possibility of generally cloudy sky with light rain or thunderstorm in the morning and evening hours on Tuesday. The approaching western disturbance will have its impact from Tuesday on Himalayas and adjoining areas, so there are chances of light drizzle and very light rain till Thursday. Another western disturbance is possible on January 27 night, which may again keep cold winds away," said a senior IMD scientist.
According to weather analysts, the rise in daytime temperature on Monday could be attributed to warmer easterly winds and clear sky. Officials added that there was no chance of any cold wave for the next one week. "Due to back-to-back western disturbances, the winds in the region will remain easterly and, thus, there are no chances of cold wave condition for another week. However, temperature may fluctuate," said the official. Following the passage of a western disturbance, the winds become northwesterly flowing directly from freshly snowed area, impacting the temperatures. A cold wave is declared when the minimum temperature is either below 4 degrees Celsius or 4.5 degrees below normal.