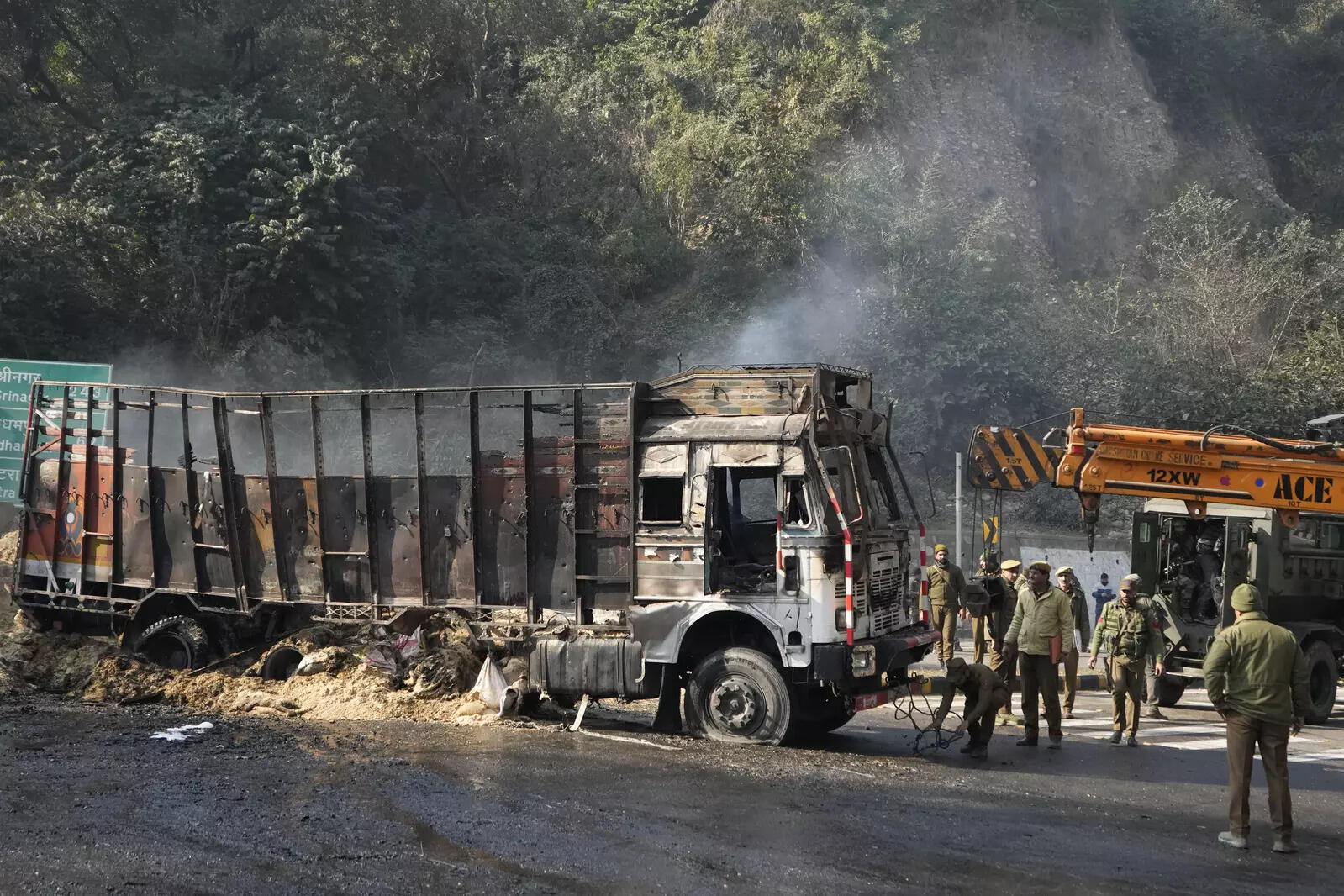 NEW DELHI: The BJP on Monday reacted sharply to Congress leader Digvijaya Singh's remarks questioning the
surgical strikes
once again, saying that the opposition party was blinded by its "hate" for PM
Narendra Modi
and has "insulted" the armed forces.
Congress, meanwhile, distanced itself from Singh's remarks, saying the views were "his own" and did not reflect the party's position.
"Rahul Gandhi-led foot march across the country is Bharat Jodo Yatra only in name while he and his party colleagues are working to 'break' the country. It is essentially 'Bharat todo yatra'," BJP spokesperson Gaurav Bhatia said. "India will not tolerate if they speak against its armed forces.
Rahul Gandhi
and the Congress hate PM Modi but it seems the hate has blinded them to an extent that their dedication to the country has withered away," he added.
Bhatia said Congress leaders had raised questions about the surgical strikes soon after the IAF said it had hit terror camps in Balakot in Pakistan in retaliation to the Pulwama attack. "Gandhi and the Congress do not have trust in our armed forces. They repeatedly raise questions and insult the citizens of India and our armed forces," he said.
At a public meeting during the Bharat Jodo Yatra in Jammu and Kashmir, Singh alleged that the government did not agree to the CRPF's request to transport its personnel from Srinagar to Delhi by air and 40 soldiers sacrificed their lives in Pulwama in 2019 to a terror attack.
"They talk of surgical strikes. They claim to have killed so many people but no proof is given. They are ruling by peddling a bundle of lies," Singh said. Later, he reiterated his view while talking to a TV reporter, which left his party colleague Jairam Ramesh squirming and the latter was seen pushing the reporter aside, saying, "Don't divert the issue."
While BJP seized the issue to corner Congress over its key plank of national security, the opposition party swung into damage control. AICC general secretary (communications), Jairam Ramesh tweeted: "Surgical strikes were carried out before 2014 by the UPA government. Congress has supported and will continue to support all military actions that are in the national interest."
An unfazed Singh, however, kept up his line of attack. In a tweet in Hindi, he said, "From where did the terrorists get 300 kg of RDX in the Pulwama incident? DSP Davinder Singh was caught with terrorists but then why he was released? We also want to know about the friendship between the prime ministers of Pakistan and India."