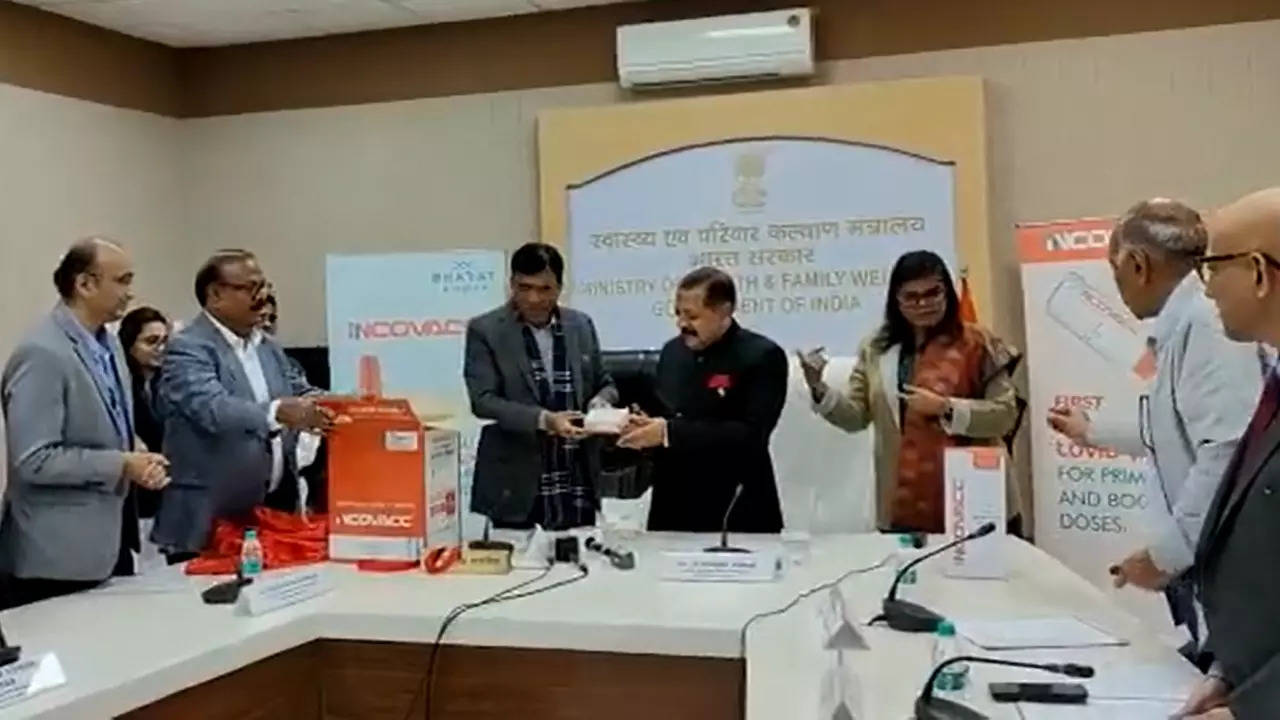 NEW DELHI: On the occasion of Republic Day, India got its first-ever intranasal vaccine iNCOVACC, which will be manufactured by Hyderabad-based Bharat Biotech.
The vaccine, dubbed "game changer" by some experts, was launched by Union health minister Mansukh Mandaviya and science and technology minister
Jitendra Singh
on Thursday.
The world's first made-in-India intranasal vaccine was launched at Mandaviya's residence.
The nasal vaccine — BBV154 — had received the Drugs Controller General of India's (DCGI) approval in November for restricted emergency use among adults as a heterologous booster dose.
The dose will be priced at Rs 800 per dose for the private markets and Rs 325 per dose for central and state governments.
iNCOVACC is a recombinant replication deficient adenovirus vectored vaccine with a pre-fusion stabilised spike protein.
This vaccine candidate was evaluated in phase I, II and III clinical trials with successful results, the Hyderabad-based vaccine maker had said.
Clinical trials were conducted to evaluate iNCOVACC as a primary dose schedule and as a heterologous booster dose for subjects who have previously received two doses of either Covishield or Covaxin.
Earlier, Dr Krishna Ella, executive chairman of Bharat Biotech, had said, "We have achieved the goals we set for ourselves during this pandemic. We have developed COVAXIN and iNCOVACC, two Covid vaccines from two different platforms, with two different delivery systems. The vectored intranasal delivery platform gives us the capability for rapid product development, scale-up and easy and painless immunization during public health emergencies and pandemics."
(With inputs from agencies)