DEHRADUN: When Sanjay Mohapatra reached Joshimath on the afternoon of January 21, he found that a family that was rushing to a safer location in Pipalkoti was abandoning their dog in Singhdhar. The dog is now being looked after by Mohapatra, an animal lover, and his team.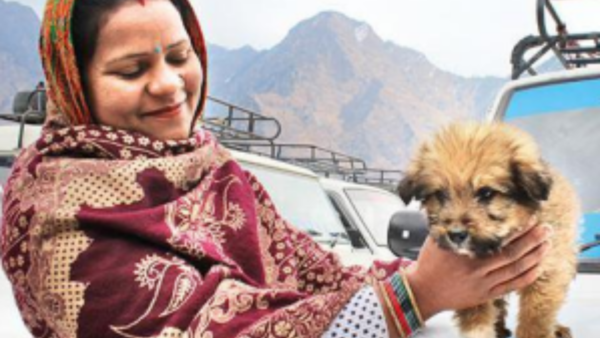 Mohapatra is in Joshimath with his team of 11, including two veterinary doctors and two para-veterinary staff and other animal lovers, who have come 493km away from Delhi to the town.
Dogs, left behind by owners & bothered by emptiness of town, start to get aggressive
Mohapatra is not the only one attending to the animals in distress. Kaveri Rana Bhardwaj, an animal rights activist from Greater Noida, who runs SMART, a sanctuary for abandoned animals in Uttarakhand, is in Joshimath as well. Similarly, another organisation, People for Animals (PFA), has also pitched in to check on these animals after reading reports about people abandoning their pets.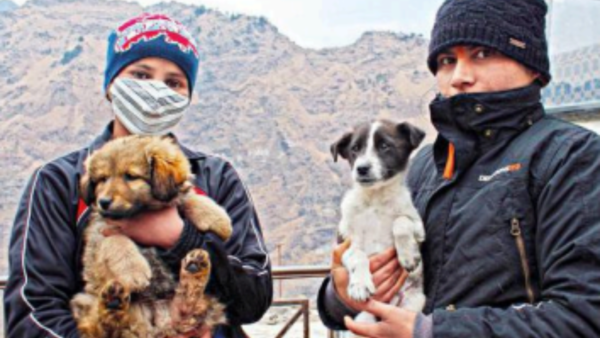 TOI had reported on January 16 that many pet dogs and other "community dogs" — animals that were looked after and fed by local residents — were being abandoned by the town's residents as they evacuated their houses for safer locations. A resident of Singdhar, Deveshwari Devi, had left behind her two pets – Sheru and Tommy — as she packed her belongings and moved permanently to Chamoli on January 12 with her two sons and husband. Mohapatra's team attended to these two dogs too.
"We were heartbroken when we read in TOI sometime back that people have left their dogs behind. But we can't blame them either, because looking after animals is difficult when humans are being rendered homeless. When they have no roof on their head, how would they help these poor animals," said Dr Vijay Mala from Noida, a veterinary doctor who is actively looking after these dogs in Joshimath now. The animals are in trauma and stress as they are not able to find familiar faces, familiar food and places of shelter. Moreover, the roads are deserted, residents have vacated their houses and the usual crowd around shops and markets is nowhere to be found. Many of the animals are unable to find their owners or caretakers and are not being fed like they were earlier. This is causing behavioural changes in them in many cases.
One of the residents, Nitin Singh, also a member of Singhdhar ward, said, "One dog in the area has bitten and injured almost eight to 10 people in the past few days. She is being protective of her puppies but the aggression is unusually high." Many of the people and organisations that have trooped in for the "homeless" animals are not only involved in giving care but are also involving locals in the process to ensure that the dogs are taken care of for longer terms. Chief veterinary officer of Chamoli, Dr Pralayankar Nath, told TOI, "The department has released a helpline number for the locals in case they wish to get medical treatment or other help from the department."